Largest archive of celeb pics anywhere on the internet. Over 120,000 celeb pics!
Natalie Portman

9 June 1981
Jerusalem, Israel

Trivia
Turned down a role in The Horse Whisperer (1998) to act in "The Diary of Anne Frank" on Broadway.
Graduated from Syosset High School, Syosset, New York. [29 June 1999]
Has been a strict vegetarian since the age of 8. She practices what is called "Vegan Vegetarianism."
Originally turned down the role of Ann August in the film Anywhere But Here (1999) because of the love scene between herself and Corbin Allred that required nudity. Susan Sarandon, who had co-star approval, said she couldn't continue the movie without Portman, so the script was re-written without the scene and she accepted the role.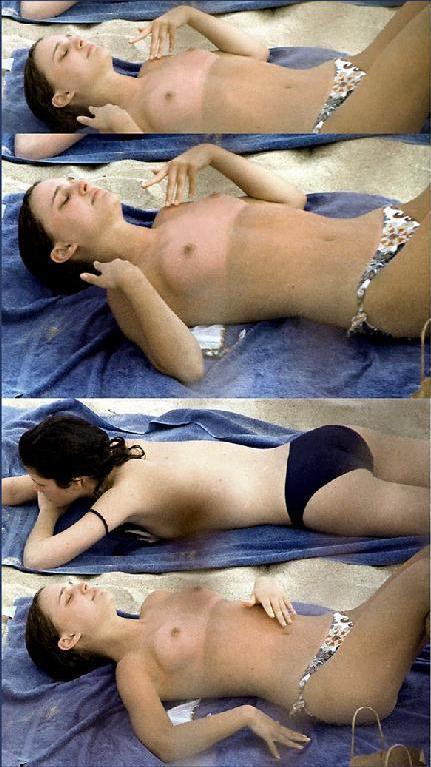 See tons of Hi-Res Divx movies in the members archive.

Actress - filmography
Mr. Magorium's Wonder Emporium (2006) (pre-production) .... Molly Mahoney
Paris, je t'aime (2006) (post-production) .... Francine (segment "10th arrondissement")
Goya's Ghosts (2006) (post-production) .... Ines/Alicia
"Saturday Night Live"
... aka NBC's Saturday Night (USA: original title)
... aka SNL
... aka SNL 25 (USA: new title)
... aka Saturday Night Live '80 (USA: new title)
- Episode #31.13 (2006) TV Episode .... Host
V for Vendetta (2005) .... Evey
Free Zone (2005) .... Rebecca
Star Wars: Episode III - Revenge of the Sith (2005) .... Padmé
Domino One (2005) .... Dominique Bellamy
Closer (2004/I) .... Alice
True (2004) .... Francine
Garden State (2004) .... Sam
Cold Mountain (2003) .... Sara
Star Wars: Episode II - Attack of the Clones (2002) .... Senator Padmé Amidala
... aka Attack of the Clones: The IMAX Experience (USA: IMAX version (promotional title))
... aka Star Wars II (USA: promotional abbreviation)
... aka Star Wars II: Attack of the Clones (USA: video box title)
Where the Heart Is (2000) .... Novalee Nation
Anywhere But Here (1999) .... Ann August
Star Wars: Episode I - The Phantom Menace (1999) .... Queen Padmé Naberrie Amidala
... aka Star Wars I: The Phantom Menace (USA: video box title)
... aka The Phantom Menace (USA: short title)
Mars Attacks! (1996) .... Taffy Dale
Everyone Says I Love You (1996) .... Laura Dandridge
"The Tonight Show with Jay Leno"
- Episode dated 22 February 1996 (1996) TV Episode
Beautiful Girls (1996) .... Marty
Heat (1995) .... Lauren Gustafson
Developing (1995) .... Nina
Léon (1994) .... Mathilda
... aka Leon (UK)
... aka The Cleaner
... aka The Professional (USA)